For more information about our senior day care center, call us at 305-846-9096 *Call us today and ask about our free for loved one*
Join the welcoming community at Coconut Grove Adult Day Care Center, where creativity thrives and hearts are filled with inspiration. Call today for more details.
Igniting Creativity and Joy in Miami
At Coconut Grove Adult Day Care Center, we believe that creativity knows no age limits. Our Arts For Seniors services are designed to inspire and engage our esteemed guests, providing an outlet for self-expression and a source of joy.
We understand the importance of building connections and creating a sense of community. Our arts and crafts activities provide opportunities for social interaction and camaraderie.
Whether it's collaborating on a group project or simply sharing stories and inspiration, our guests can form meaningful bonds with fellow art enthusiasts.
If you or your loved one has a passion for the arts or simply wants to explore their creative side, Coconut Grove Adult Day Care Center is the perfect place to do so. Let us be your guide on an artistic journey filled with imagination, self-expression, and joy. Call us today for details.
Helping you explore your imagination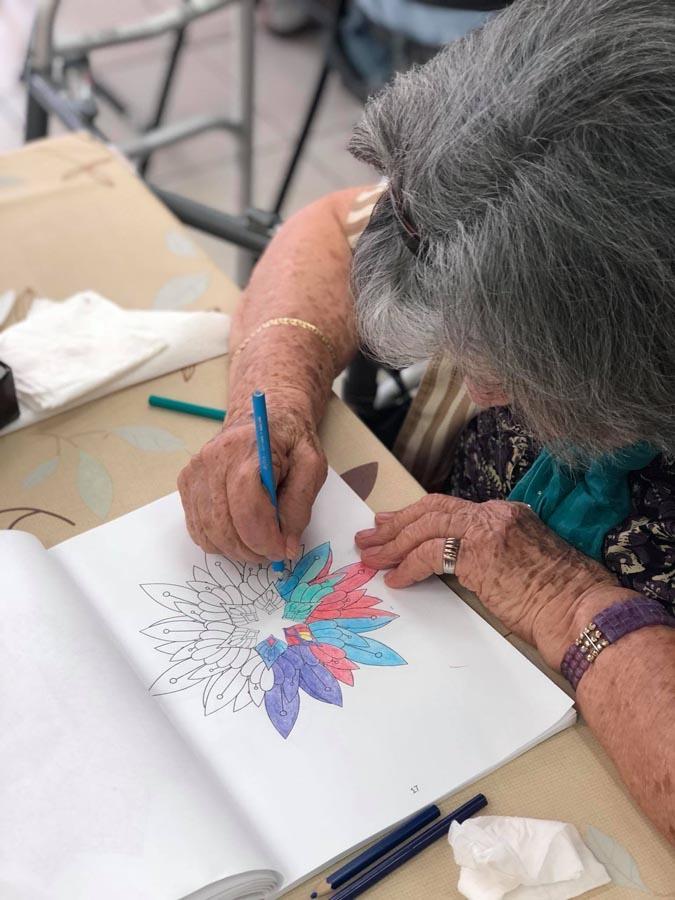 Our Services
Nutrition For Seniors
Arts For Seniors
Transportation For Seniors
Physical Exercise For Seniors
Mental Exercise For Seniors
Our Guarantees
Dedicated & Loving Staff
A Welcoming Haven
Years of Experience
Transportation Options
We Serve
Brickell
Coral Gables
Little Havana
Coral West
South Miami
West Miami
Allapattah
City of Miami
Downtown Miami
A World of Possibilities
Engaging in arts and crafts activities has numerous benefits for seniors. It stimulates the mind, improves cognitive abilities, and enhances overall well-being. Creating art can be a therapeutic experience, promoting relaxation and reducing stress.
It also provides an avenue for self-discovery and personal growth, allowing individuals to explore their creativity and tap into their innermost passions.
At Coconut Grove Adult Day Care Center, we are committed to fostering an environment that nurtures and celebrates the artistic spirit of our guests. Our dedicated team of instructors and caregivers are passionate about providing meaningful and engaging arts and crafts activities.
We believe that every brushstroke, every pottery piece, and every crafted creation is an opportunity for self-expression and connection. From painting and drawing to pottery, jewelry making, and more, we encourage our guests to explore their interests and discover new talents.
Our experienced instructors provide guidance and support, fostering a positive and encouraging atmosphere for artistic growth.