Nutrition For Seniors - Miami
For more information about our senior day care center, call us at 305-846-9096 *Call us today and ask about our free for loved one*
If you or your loved one is seeking a nurturing environment where nutrition is prioritized, Coconut Grove Adult Day Care Center is here for you. Let us provide the nourishment and care that your loved one deserves, ensuring their well-being and happiness.
Providing Nourishment and Wellness in Miami
At Coconut Grove Adult Day Care Center, we recognize the significance of proper nutrition for seniors. Our Nutrition For Seniors program is designed to ensure that our esteemed guests receive the nourishment they need to thrive and maintain optimal health.
We are dedicated to offering a warm and welcoming environment where seniors can enjoy delicious dining experiences. And we ensure that our daily breakfast, lunch, and snacks nourish both body and soul. 
Our meals go beyond mere improvisation on the same day. Our certified nutritionist carefully crafts each meal, adhering to The United States Department of Agriculture guidelines. Our dishes feature a variety of flavors and textures, ensuring a delightful dining experience for our guests. Using fresh and locally sourced ingredients, we create meals that are both nutritious and delicious.
We take pride in offering a diverse range of options to accommodate different dietary needs, including vegetarian, low-sodium, and diabetic-friendly choices. Give us a call today for details. We look forward to welcoming you to our warm and welcoming community.
A delightful dining experience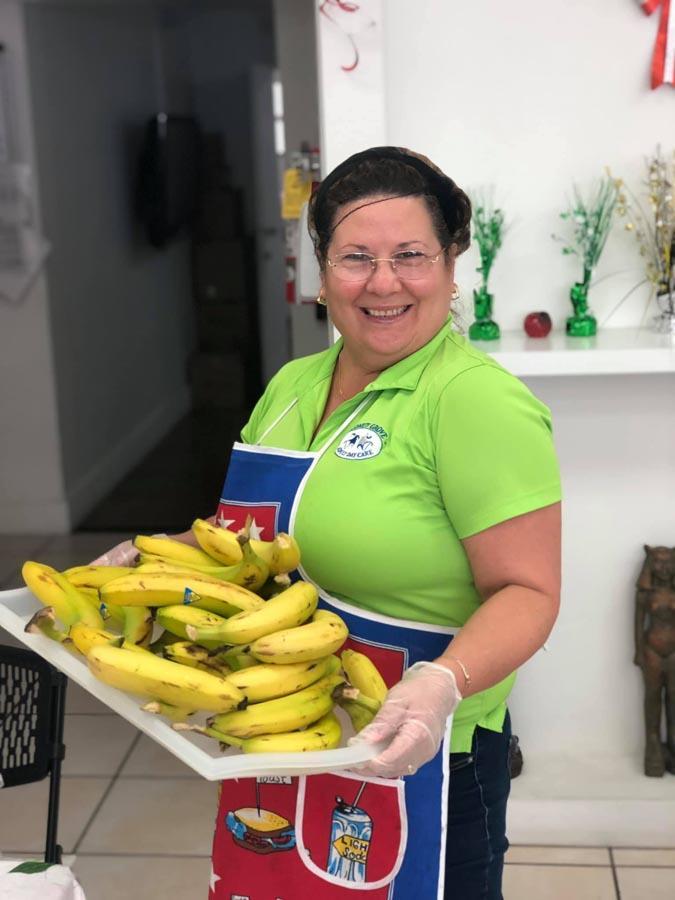 Our Services
Nutrition For Seniors
Arts For Seniors
Transportation For Seniors
Physical Exercise For Seniors
Mental Exercise For Seniors
Our Guarantees
Dedicated & Loving Staff
A Welcoming Haven
Years of Experience
Transportation Options
We Serve
Brickell
Coral Gables
Little Havana
Coral West
South Miami
West Miami
Allapattah
City of Miami
Downtown Miami
Why Nutrition Matters
As we age, our nutritional needs change, and maintaining a balanced diet becomes even more crucial. Proper nutrition plays a vital role in supporting overall health, boosting immunity, and preventing chronic illnesses.
At Coconut Grove Adult Day Care Center, we believe that every meal is an opportunity to promote well-being and enhance the quality of life for our cherished seniors.
We prioritize personalized care and attention. Our experienced team of chefs, nutritionists, and caregivers work together to create nutritious and appetizing meals tailored to the unique dietary requirements and preferences of each individual.
We believe that food should not only provide sustenance, but also be a source of joy and comfort. Contact us today to schedule a visit and discover how our nutrition services can make a positive impact on the health and vitality of your loved one.
Delicious and wholesome meals