Physical Exercise For Seniors - Miami
For more information about our senior day care center, call us at 305-846-9096 *Call us today and ask about our free for loved one*
At Coconut Grove Adult Day Care Center, we understand that every individual has unique needs and abilities. Our Physical Exercise for Seniors services were carefully designed to cater to a range of fitness levels and interests. Call today for details.
Empowering Wellness and Vitality in Miami
At Coconut Grove Adult Day Care Center, we believe in the transformative power of physical exercise for seniors. Our Physical Exercise For Seniors program is designed to promote strength, flexibility, and overall well-being in a warm and welcoming environment.
Located in the heart of Coconut Grove, we offer a range of engaging and tailored exercise activities that empower our esteemed guests to live life to the fullest.
Physical exercise is key to maintaining a healthy lifestyle at any age. For seniors, regular exercise has numerous benefits, including improved mobility, enhanced cardiovascular health, increased energy levels, and reduced risk of chronic conditions.
Exercise also supports cognitive function, promotes mental well-being, and fosters social interaction. At Coconut Grove Adult Day Care Center, we prioritize the physical health and vitality of our cherished seniors.
We prioritize your wellness and vitality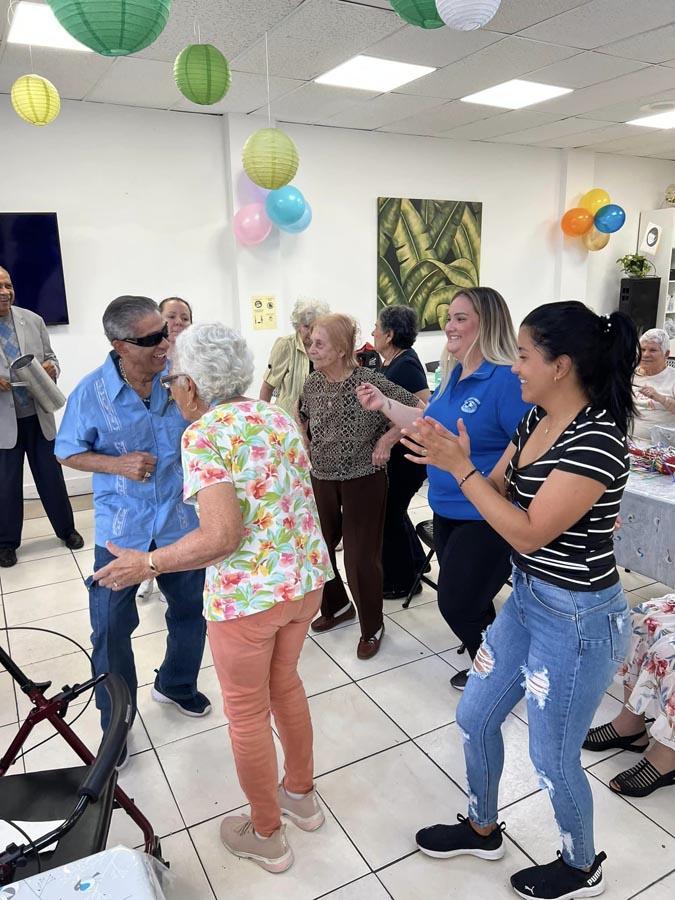 Our Services
Nutrition For Seniors
Arts For Seniors
Transportation For Seniors
Physical Exercise For Seniors
Mental Exercise For Seniors
Our Guarantees
Dedicated & Loving Staff
A Welcoming Haven
Years of Experience
Transportation Options
We Serve
Brickell
Coral Gables
Little Havana
Coral West
South Miami
West Miami
Allapattah
City of Miami
Downtown Miami
A Variety of Engaging Activities
At Coconut Grove Adult Day Care Center, we offer a variety of activities to keep our guests motivated and excited about staying active. From gentle stretching and chair exercises to group classes and outdoor walks, we provide a well-rounded selection of options that cater to different abilities and preferences.
We believe that exercise should be enjoyable and tailored to each individual's needs. Which is why our experienced and certified fitness instructors provide guidance, support, and encouragement, ensuring that our guests feel comfortable and empowered throughout their exercise journey.
We understand the importance of building a sense of community and fostering connections. Our exercise activities provide opportunities for social interaction, camaraderie, and mutual support.
Whether it's working out together in a group setting or simply engaging in conversation and laughter, our guests can form meaningful connections while improving their physical health.
Connecting through keeping fit