What Are Some Dietary Recommendations for Managing Common Health Conditions in Seniors, Such as High Blood Pressure or Diabetes?, Miami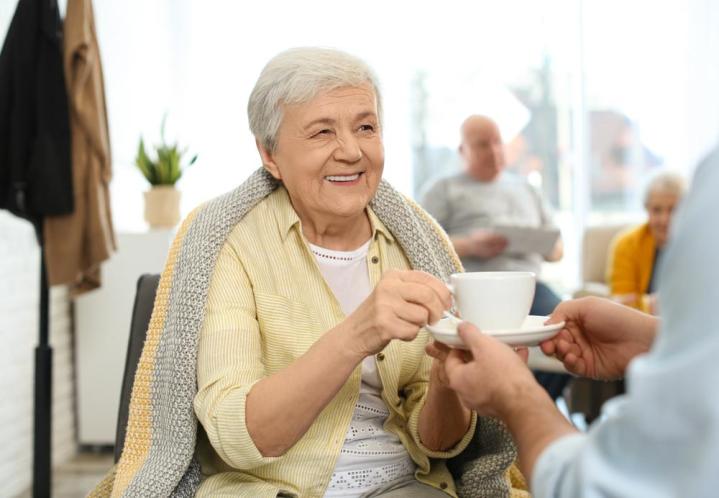 If you or your loved one is seeking a nurturing environment where nutrition is prioritized, Coconut Grove Adult Day Care Center is here for you. Let us provide the nourishment and care that your loved one deserves, ensuring their well-being and happiness.
Adult Daycare Centre in Miami: What Are Some Dietary Recommendations for Managing Common Health Conditions in Seniors, Such as High Blood Pressure or Diabetes?
At Coconut Grove Adult Daycare Center, we understand the importance of dietary management in seniors with common health conditions like high blood pressure or diabetes. Our experienced nutritionists provide personalized guidance and support to help seniors make appropriate dietary choices.
High Blood Pressure (Hypertension):
Limit Sodium Intake: Reduce the consumption of high-sodium foods such as processed and packaged foods, fast food, and salty snacks. Opt for fresh, whole foods and season meals with herbs and spices instead of salt.
Increase Potassium Intake: Incorporate potassium-rich foods like bananas, oranges, leafy greens, sweet potatoes, and yogurt into the diet. Potassium helps counterbalance the effects of sodium on blood pressure.
Consume Low-Fat Dairy: Choose low-fat or fat-free dairy products, such as skim milk and low-fat yogurt, as they are associated with lower blood pressure levels.
Adopt the DASH Diet: Encourage following the Dietary Approaches to Stop Hypertension (DASH) eating plan, which emphasizes fruits, vegetables, whole grains, lean proteins, and low-fat dairy products while limiting sodium intake.
Monitor Alcohol Consumption: Limit alcohol intake, as excessive alcohol can elevate blood pressure. Moderation is key, with recommendations of up to one drink per day for women and up to two drinks per day for men.
Adult Daycare Centre in Miami: Managing Diabetes Through Nutrition
Emphasize Balanced Meals: Encourage a balanced diet that includes a mix of carbohydrates, proteins, and healthy fats. Focus on whole grains, lean proteins, and non-starchy vegetables while monitoring portion sizes.
Carbohydrate Control: Help seniors understand the impact of carbohydrates on blood sugar levels and the importance of carbohydrate counting or portion control. Encourage the consumption of complex carbohydrates, such as whole grains, legumes, and vegetables, over simple carbohydrates like sugary drinks and desserts.
Distribute Meals Throughout the Day: Encourage regular meal spacing, including three main meals and snacks if needed, to help stabilize blood sugar levels and prevent extreme fluctuations.
Monitor Glycemic Load: Educate seniors about the concept of glycemic load, which takes into account both the quantity and quality of carbohydrates consumed. Encourage foods with a lower glycemic load, such as whole grains, non-starchy vegetables, and legumes.
Healthy Fats: Promote the inclusion of healthy fats, such as avocados, nuts, seeds, and olive oil, in moderation. These fats can help with satiety and promote heart health.
Individualized Approach: Recognize that dietary needs may vary based on the type of diabetes, medications, and other health factors. Collaborate with healthcare professionals to develop personalized meal plans.
At Coconut Grove Adult Daycare Center, our nutritionists work closely with seniors to create individualized meal plans that address their specific health conditions. We offer educational resources, cooking demonstrations, and ongoing support to help seniors manage their health through appropriate dietary choices. Join us in prioritizing health and well-being through personalized nutrition care.
Contact us today and discover how we can bring joy to the daily lives of your elderly family members.