Arts for Seniors, Coconut Grove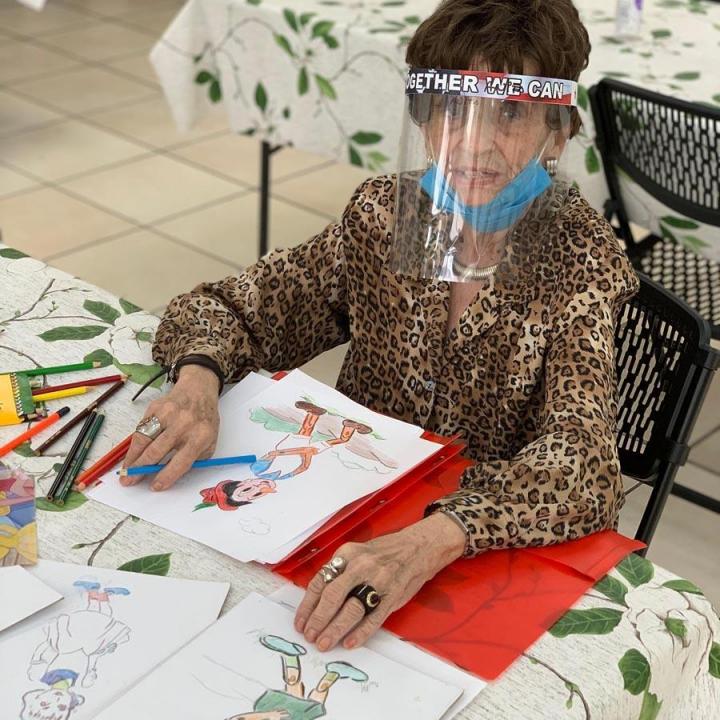 Join the welcoming community at Coconut Grove Adult Day Care Center, where creativity thrives and hearts are filled with inspiration. Call today for more details.
Igniting Creativity Through Arts and Crafts for Seniors in Coconut Grove
In our opinion at Coconut Grove Adult Daycare Centre, artistic expression has no age restrictions. Offering seniors in Coconut Grove a bright and interesting arts and crafts programme is something our committed team is enthusiastic about. We enable seniors to explore their imaginations, improve their well-being, and take advantage of the many advantages of artistic participation through a variety of creative activities.
For elders, participating in arts and crafts activities has several advantages. It gives people a platform for self-expression, sharpens their minds, improves their emotional health, and encourages social interaction. Arts and crafts have the ability to transform, and at Coconut Grove Adult Daycare Centre, we have created our programme with these advantages in mind.
Our Arts and Crafts Program
Our arts & crafts programme aims to encourage each participant's creativity. Seniors can explore their artistic abilities, learn new techniques, and express themselves in a supportive and encouraging environment through a range of mediums, including painting, drawing, ceramics, jewellery making, and more. We are aware that every senior has particular preferences and skills. Our arts and crafts programme is designed to accommodate a range of interests and skill levels. Our team offers direction, support, and encouragement to make sure everyone feels empowered and accomplished, regardless of whether they are an experienced artist or are just beginning to explore art.
Get in touch with Coconut Grove Adult Daycare Centre right away to learn more about our arts and crafts programme and our wide array of services that are geared to improve wellbeing.
Contact us today and discover how we can bring joy to the daily lives of your elderly family members.