Transportation for Seniors, Coconut Grove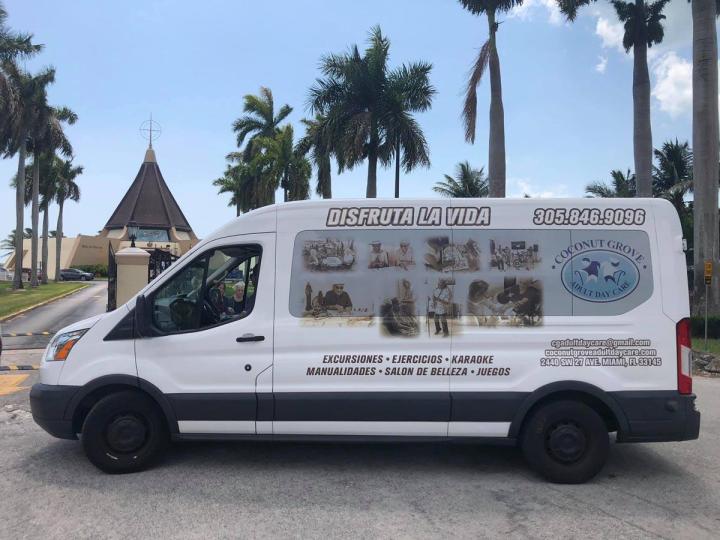 If you or your loved one is in need of reliable and caring transportation services, Coconut Grove Adult Day Care Center is here to help. Let us be your trusted partner in ensuring that you or your loved one can access the care and activities that promote well-being and happiness.
Reliable and Convenient Transportation Services for Seniors in Coconut Grove
At Coconut Grove Adult Daycare Center, we are aware of how crucial it is for seniors to have access to safe, dependable transportation in order to keep their independence and get to the services and activities they require. We take great pride in providing a comprehensive transportation programme in Coral Gables that is tailored especially for elders. Seniors may travel worry-free to our centre and other locations thanks to the hard work of our committed team, which guarantees safe and comfortable transportation.
Our transportation services promote a sense of community in addition to offering a method of transit. Seniors have the chance to mingle and socialise with other travellers, forging bonds and friendships along the route. We firmly think that social connections and the power of shared experiences both contribute to the wellbeing of elders. Discover how Coconut Grove Adult Daycare Center's services are different.
Dependable Transportation Services for Seniors
Our transportation services pick up and drop off seniors at their homes, making sure they have a comfortable and hassle-free experience. Seniors can get in and out of the car with help from our qualified professional drivers, who also give them individualised care and attention the entire time. Our elderly passengers' safety and comfort come first. Our fleet of vehicles is well-kept, furnished with the required security elements, and created to meet the unique requirements of older citizens. We guarantee a comfortable and enjoyable trip with everything from supportive chairs to accessibility features. We recognise that senior citizens could have varying schedules and appointments. Various pick-up and drop-off timings can be accommodated by our transportation services. We assist seniors in making a schedule for our daycare centre, medical appointments, or other commitments.
If you or your loved one requires reliable and convenient transportation services, Coconut Grove Adult Daycare Center is here to assist you. Our transportation program is an integral part of our commitment to ensuring the well-being and quality of life for seniors in Coconut Grove.
Contact us today and discover how we can bring joy to the daily lives of your elderly family members.