Mental Exercise for Seniors, Coconut Grove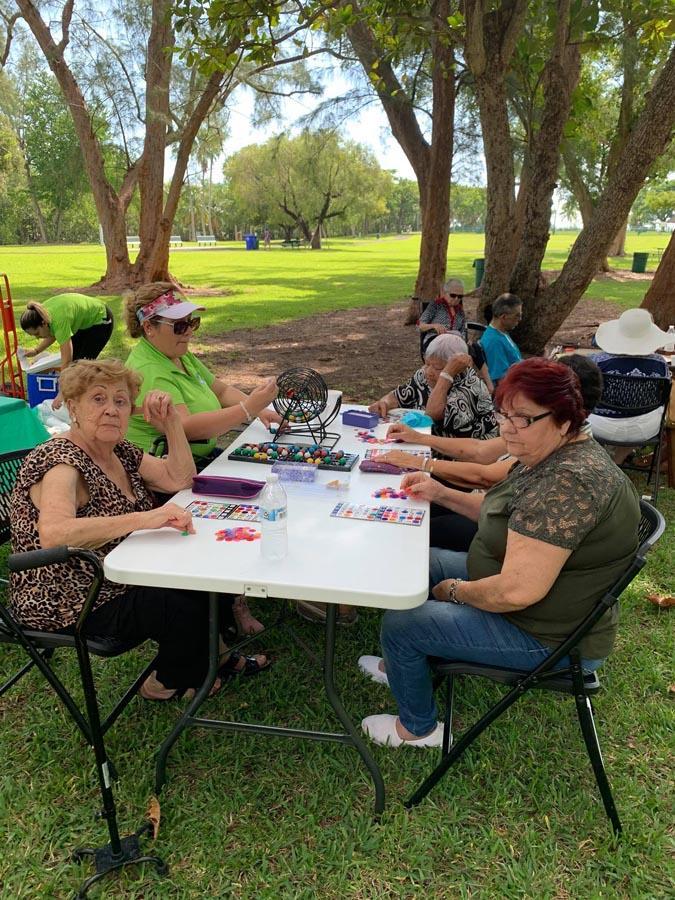 At Coconut Grove Adult Day Care Center, we understand the importance of social interaction and building a sense of community. Our mental exercise activities provide opportunities for seniors to connect with others, share knowledge, and engage in thought-provoking discussions. Call today!
Enhancing Mental Agility and Well-Being Through Engaging Mental Exercises for Seniors
At Coconut Grove Adult Daycare Centre, we recognise the value of preserving mental sharpness and general health as we age. For this reason, we provide a selection of mentally engaging exercises and activities created especially for elders in Coconut Grove. Our programmes are designed to give seniors a safe, stimulating atmosphere where they can exercise their minds, develop their cognitive skills, and gain social advantages from interacting with others their own age.
Mental exercise is needed for keeping the mind sharp and agile, just as physical exercise is necessary for maintaining a healthy body. Regular mental exercise has many advantages for seniors, one of which being a lower risk of age-related cognitive problems including dementia and Alzheimer's disease. It improves brain resilience and plasticity.
Our Engaging Mental Exercise Programs
Our engaging mental exercise programmes at Coconut Grove Adult Daycare Centre are designed to meet the unique needs and preferences of Coconut Grove's older citizens. Our knowledgeable staff members are committed to creating a compassionate and encouraging environment where seniors can discover new interests, push their intellectual limits, and develop deep relationships.
We provide a selection of brainteasers, riddles, and memory games aimed at boosting cognitive abilities and memory retention. Join us at Coconut Grove Adult Daycare Centre to experience the advantages of stimulating brain exercises created especially for Coconut Grove's older citizens. Our compassionate and knowledgeable staff is committed to offering a loving environment where you can push your intellectual limits, form relationships with others, and take pleasure in the process of lifelong learning.
Contact us today and discover how we can bring joy to the daily lives of your elderly family members.